U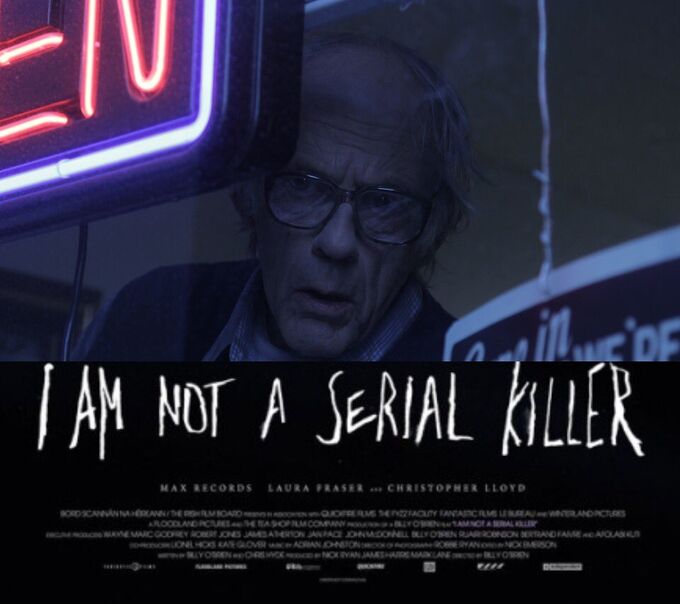 Welcome to the John Wayne Cleaver Wikia
Edit
Welcome to The John Wayne Cleaver Wiki; this Wikia is dedicated to sharing info on the John Wayne Cleaver Series by Dan Wells.
I Am Not A Serial Killer - Film
Edit
The first book in the series has been made into a film, I Am Not A Serial Killer starring Max Records (Where the Wild Things Are), Laura Fraser (Homeland) and Christopher Lloyd (all of the Back to The Future films). The film was directed by Billy O'Brien.
I Am Not A Serial Killer has been released in the US and is available via Video On Demand (VOD) from VUDU and others. Release seems to be limited to the US at the moment, though a way to watch the film in the UK is expected sometime in 2016.
The John Wayne Cleaver Series
Edit
This is a series of books by Dan Wells; it consists of two trilogies linked by a novella. Of these seven books, five of the six novels and the novella have been published so far. We're just waiting for the last one, not very patiently...
The fifth book was published May 3rd of 2016. No date for the sixth book, but if Dan Wells and his publishers stick to the same schedule it should be published about midway through 2017.
The first trilogy

I Am Not A Serial Killer published in 2009
Mr. Monster published 2010
I Don't Want To Kill You published January 2011 in the UK and March 2011 in the US

The second trilogy, introduced by the novella Next of Kin.

The Devil's Only Friend published June 15th, 2015
Over Your Dead Body published May 3rd, 2016
Nothing Left to Lose published June 4th, 2017
Who's Your Favorite Character?
What did you think of the film adaptation?
What Did you think of Nothing Left to Lose?
Community content is available under
CC-BY-SA
unless otherwise noted.